Not all businesses have the time, skill, or inclination to undertake in-house online marketing campaigns. Indeed, most large organizations prefer to delegate their marketing activities to specialist agencies rather than have to compete for the top talent in a field that's not their specialty. On the other hand, many smaller businesses work with online marketing agencies because they don't have the resources and nous to create everything in-house. And some companies with marketing departments may prefer to delegate some activities to specialist agencies rather than devote time to all the tasks required for successful marketing campaigns. In this post, we examine some of the best online marketing agencies you can find, some servicing the entire digital marketing field, with others choosing to specialize in a few narrow niches. You will see more in-depth reviews in our Digital Marketing Agencies collection.
---
Top 15 Results-Driven Online Marketing Agencies:
---
What is an Online Marketing Agency?
So, what is a results-driven online marketing agency, and what can it do for you? 
As the name indicates, an online marketing agency is a business that specializes in offering online marketing services to firms that don't want to do all their digital marketing activities internally. They typically will have a mix of clients and will tailor their suggestions and recommendations to the needs of each business. 
This customization is what makes the best, results-driven online marketing agencies. First, they establish why each client wants to engage in online marketing and tease out their most critical marketing goals. They can then work with their clients to create an online marketing plan that comes within budget and can best achieve these goals.
---
Top Online Marketing Agencies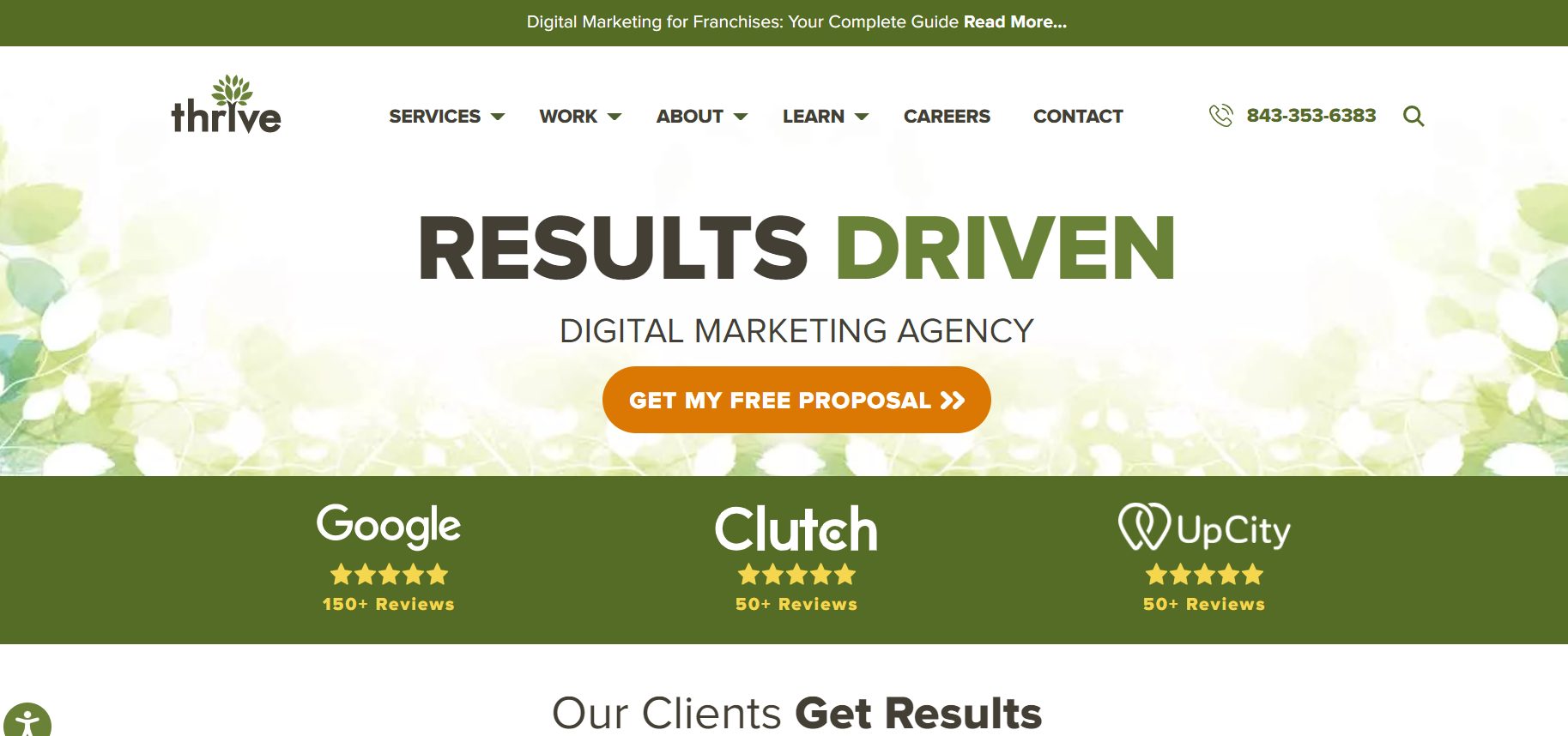 Thrive offers a wide range of services covering digital marketing, web design, social media marketing, reputation management, eCommerce marketing, and Amazon marketing. The full-service digital marketing agency has been serving clients of all industries since 2005.
Thrive's digital marketing services include search engine optimization (SEO), pay-per-click (PPC) ads, Amazon store optimization, copywriting, conversion rate optimization (CRO), and more. 
Thrive's headquarters is in Arlington, Texas. However the agency operates US-wide, with 25 offices across the country. They develop growth-oriented online marketing campaigns that make a positive impact on businesses.
---

Disruptive Advertising provides services relating to paid advertising, lifecycle marketing, creative services, and website optimization. 
They look at three things from potential customers:
Is there significant room for impact?

Is there a sufficient budget to realize that impact? They typically work with budgets of a minimum of $5,000 for ad spend (not including the management fee)

Are the expectations between a potential client and themselves aligned in a way that leads to a long-term partnership?
Disruptive Advertising helps companies grow to the next level by developing and executing a dynamic digital marketing strategy. They stress they are not a full-service agency. However, they have established reputable partnerships with other hyper-focused premier agencies that can assist you with other aspects of your digital marketing strategy, such as SEO, content marketing, website design, branding, and affiliate marketing.
---

Nuanced Media is primarily an Amazon Marketing Agency that  is holistic, focuses on best practices, and understands your end customer and return on investment. However they offer more than just Amazon marketing, being a full service eCommerce and Amazon Agency.
With Amazon marketing, they begin by analyzing any existing campaigns, establishing best practices, and focusing on getting your Total Advertising Cost of Sale (TACoS) down. They then focus on refinement and return on investment. They will create a custom-designed Amazon marketing campaign that delivers value, connects with your target market, and is refined and improved upon. They see the bigger picture, act with purpose, and measure results.
Nuanced Media, as an eCommerce marketing agency, focuses on growing your eCommerce business in a holistic manner. They will create a custom strategy for your entire company in multiple marketplaces with multiple product marketing strategies.
---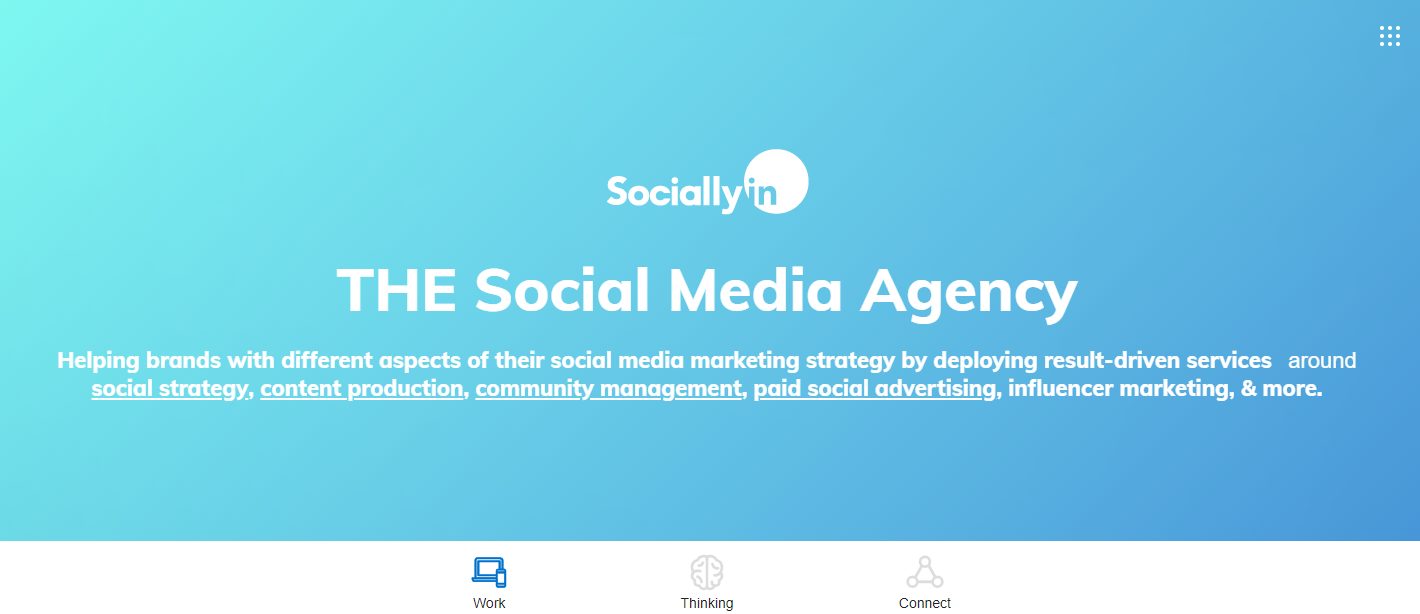 SociallyIn helps brands with different aspects of their social media marketing strategy by deploying result-driven services around social strategy, content production, community management, paid social advertising, influencer marketing, and more. They are a team of creatives, artists, designers, social butterflies, writers, photographers, and strategists.
They provide a range of services in relation to creative & production, community management, social media strategy, and social paid advertising. In terms of creative, they film, capture, make, paint, record, bake, build, hatch, compose, invent, write, draw all of your social media content in-house. 
If you want assistance operating your social accounts, SociallyIn can help you. Their team is dedicated to creating and executing unique strategies for your brand. They can film, capture, make, paint, record, bake, build, hatch, compose, invent, write, draw all of your social media content in-house. And if you want to boost the chances of people finding your content, SociallyIn can help you select the proper target markets on Facebook Ads, Twitter Ads, and other social platforms.
---

Sculpt is a B2B social media marketing agency. They help B2B marketing and business leaders ratchet up reach and pipeline with proven social media marketing programs. They build organic and paid social media strategies that help you grow.
Sculpt's team works behind-the-scenes providing content, campaigns, and consulting engineered to lift brand reach, resonance and recall. Their services include social media strategy playbooks, episodic and vertical video series, community management and influencer campaigns, employer brand and talent attraction content, employee advocacy and executive social media consulting, and B2B social media marketing services.
---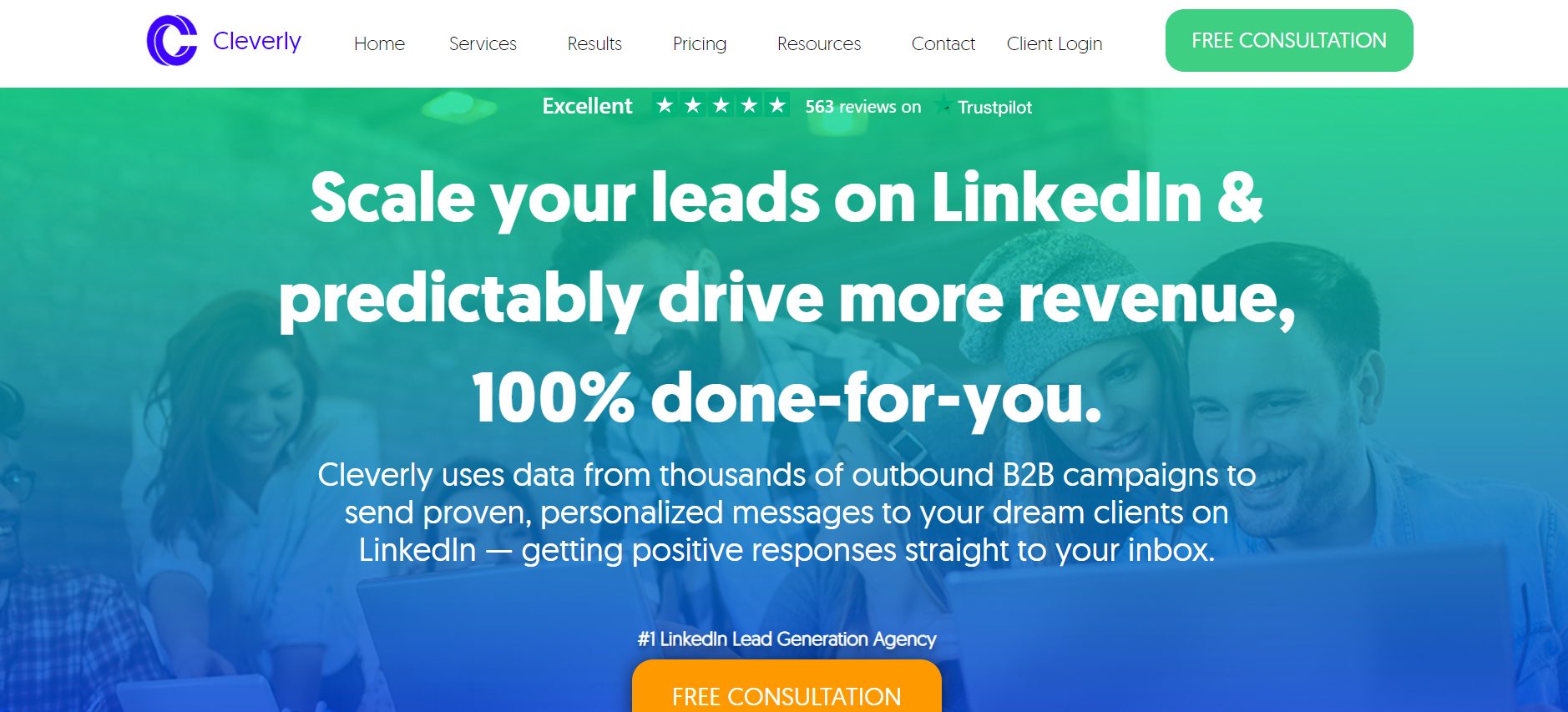 Cleverly focuses on creating digital marketing projects for firms using LinkedIn as their main channel. They describe themselves as being a lead generation agency that helps B2B companies generate leads on LinkedIn. Cleverly's services include LinkedIn lead generation, LinkedIn paid advertising, LinkedIn candidate recruiting, and white-label lead generation.
Cleverly leverages high performing data from executing thousands of successful LinkedIn campaigns in every industry to target and engage your most qualified decision makers, driving them directly into your sales funnel. They build targeted and qualified lists of your ideal prospects on LinkedIn, then write clear and personal cold outreach messages that get responses. They then send custom messages to thousands of your ideal prospects every month, and notifies you when leads respond, for you to close the deal.
---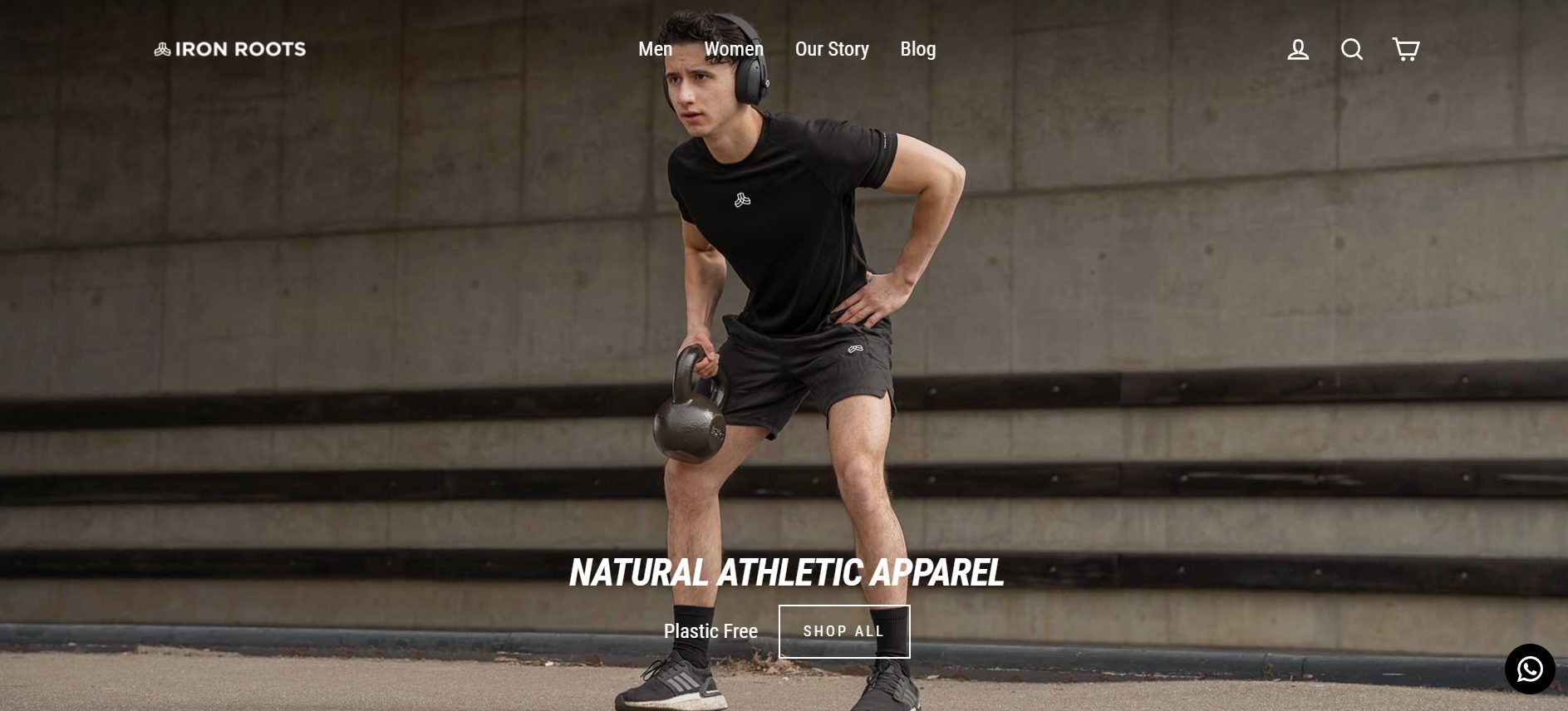 Iron Roots is an award-winning digital agency. They work as an extension of your team, developing end-to-end growth initiatives tailor-fit to your goals. They describe themselves as the most creative bolt-on social team for top brands.
Their main services include implementing growth strategies (through onboarding and customer lifecycle, experimentation framework, and creative strategy and execution), setting up and analyzing integrated analytics and attribution systems, media buying, and social media and influencer marketing. Theri growth strategies involve uncovering and understanding customer behaviors, needs, channels, and motivations through select research and iterative testing activities needed to maximize the frequency of breakout campaign performance.
---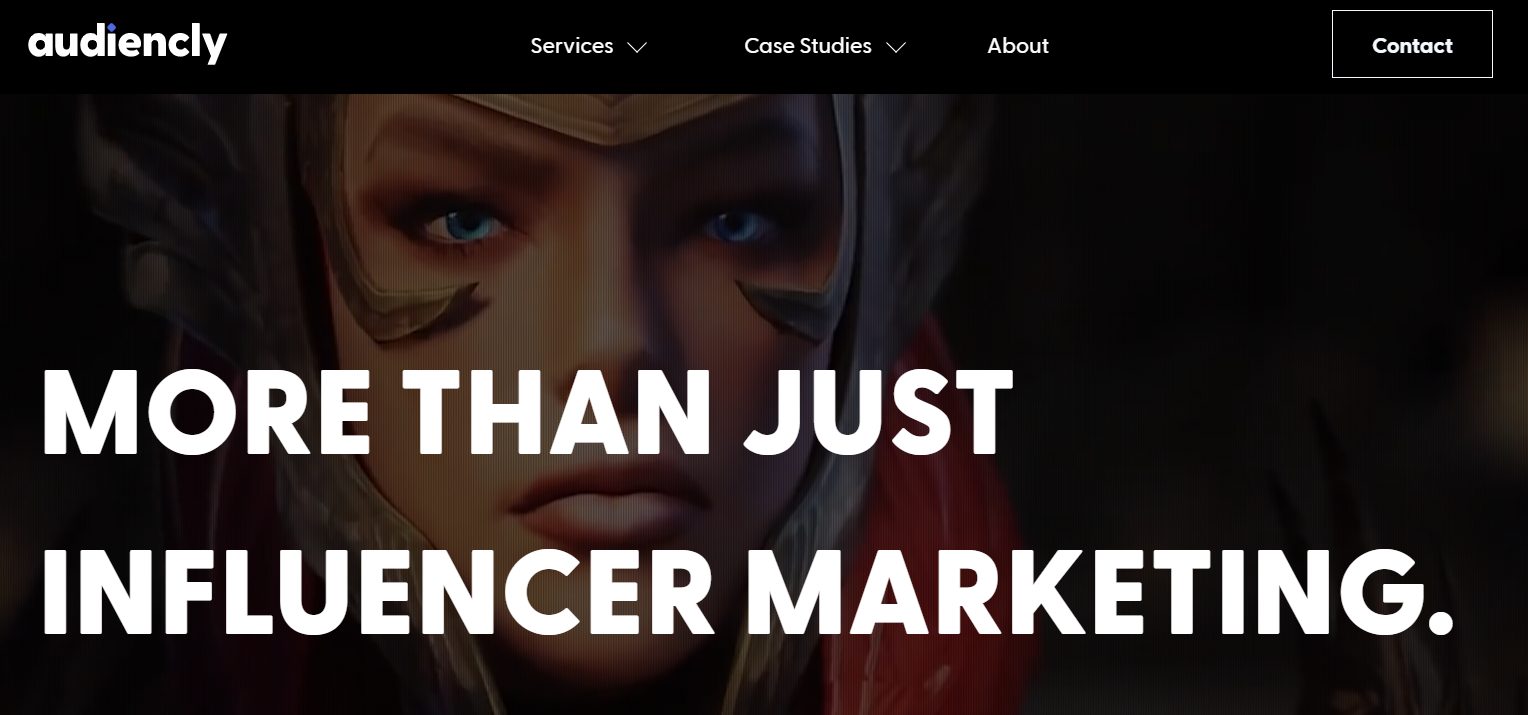 Audiencly's mission is to connect companies of all types and sizes with influencers and content creators around the world. They offer an all-round management for influencers and support companies in developing efficient and sustainable marketing strategies.
However, Audiencly offers more than just influencer marketing. In addition they assist with social media marketing and paid media. Their social media marketing includes in-depth social media analysis and consulting by their experts. They can then support with channel management and content creation to boost social media presences for companies and influencers.
If you're interested in paid media, Audiencly can develop paid advertisement strategies for your brand, including PPC advertising, display ads and branded content.
---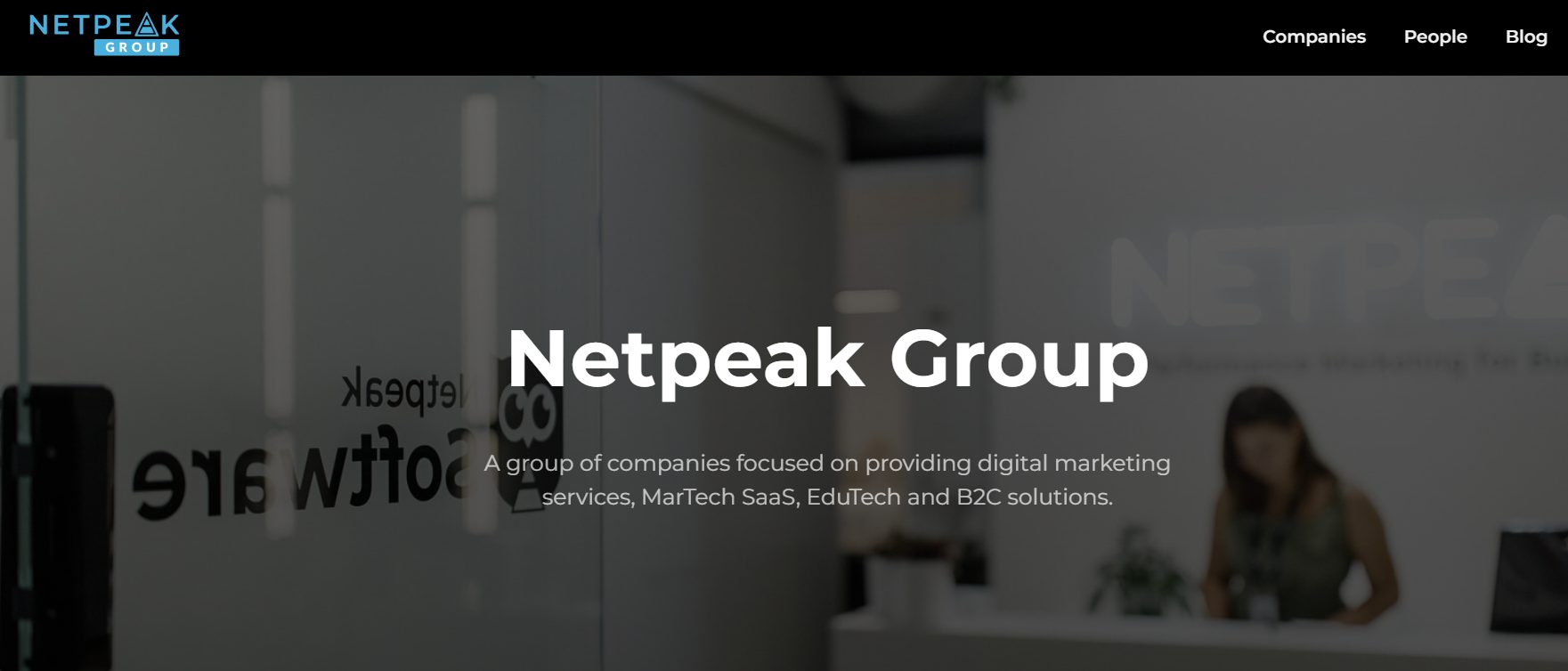 Netpeak offers a full range of digital marketing services, from SEO 2.0 to a comparison shopping service. Their mission is to help you grow your business using the power of the online spaces, and they now have 16 years of result-oriented work to show for their efforts.
Their specialties include SEO, PPC, email marketing, SMM, mobile performance marketing, SERM, web analytics, and business intelligence. They use a full range of tools for pay-per-click and targeted digital advertising to reach the right person at the right time, in the right place.
---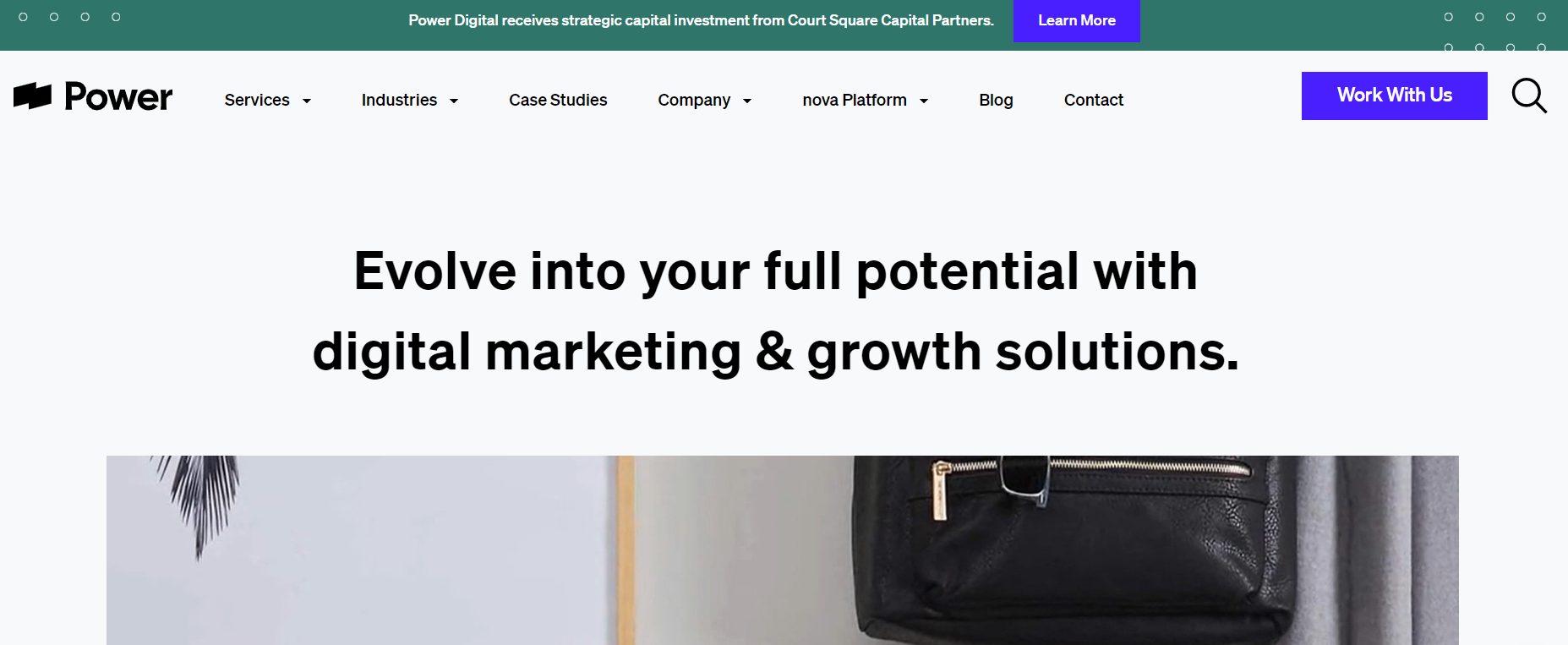 Power Digital Marketing offers full-funnel digital marketing services to reach your target audience. They identify gaps in your current marketing strategy and then consult you on what you need and how they can make it happen. The digital marketing agency looks at itself as an extension of your team that integrates seamlessly with the other arms of your business. 
Power Digital Marketing can provide scalable marketing for every stage of your funnel. Their services cover SEO, PR, branded and non-branded search (PPC and Amazon), influencer marketing, paid social prospecting, social media, content marketing, and affiliate marketing.
---
Promodo offers digital marketing solutions for eCommerce websites, B2B lead generation, and startup projects. You will find full omnichannel support under one roof, covering paid media and PPC, search engine marketing, design and creative, retention marketing, UX/UI, web analytics, mobile marketing, and strategy.
Promodo uses a three-step strategy for rapid revenue growth when working with eCommerce businesses. The steps are:
Attract potential customers to your website with SEO, PPC advertising, and public relations activities

Convert your visitors into buyers using web analytics and conversion rate optimization

Encourage repeat buying with email marketing and social media management.
They recognize that eCommerce companies' websites are their primary sales tool, and the only way to get prospects to find them is to build a solid online reputation.
---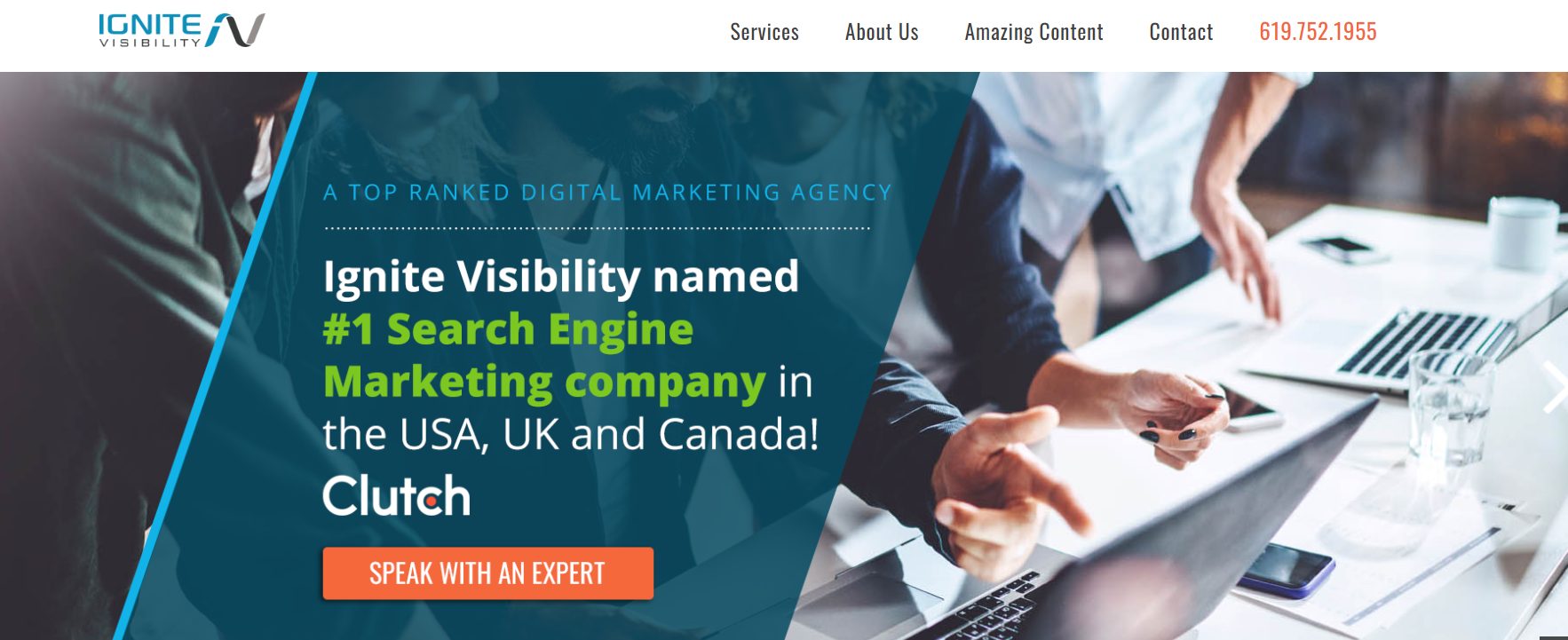 Ignite Visibility is a highly-awarded performance-based digital marketing agency based in San Diego, CA, representing top brands. They will provide you with a strategy and a team of experts to build you the top digital marketing program in your space. 
You can gain assistance from Ignite Visibility for earned media, paid media, email marketing, Amazon marketing, and a wide range of custom services uniquely tailored to each business.
Ignite Visibility's mission is to provide the most effective digital marketing solutions in the industry, a high-touch customer experience, deliver results and use profits to reinvest in client success, employee success, and the community. It has a proprietary multichannel performance-based forecasting system and software allowing businesses to hit goals clearly.
---

WebFX aims to be a leader in SEO, PPC, social, marketplaces, and web design services. The digital marketing agency prides itself on driving qualified traffic, converting visitors, and using cutting-edge technology to measure effectiveness to deliver tangible client results. To date, they have had over 700 satisfied customers.
The agency's team of over 450 experts makes it one of the world's most sizable performance digital marketing agencies. In addition, all clients have access to MarketingCloudFX, WebFX's best-in-class marketing software platform that tracks the most minute details of each campaign.
WebFX offers a wide range of services relating to organic search, digital advertising, and social media. In addition, they provide specialist services for eCommerce businesses, not just digital marketing like SEO, PPC, and social media advertising, but also setting up commerce platforms, Amazon marketing, and even B2B eCommerce enablement. Furthermore, they can assist your firm with UX and interactive designs, content marketing, and development.
---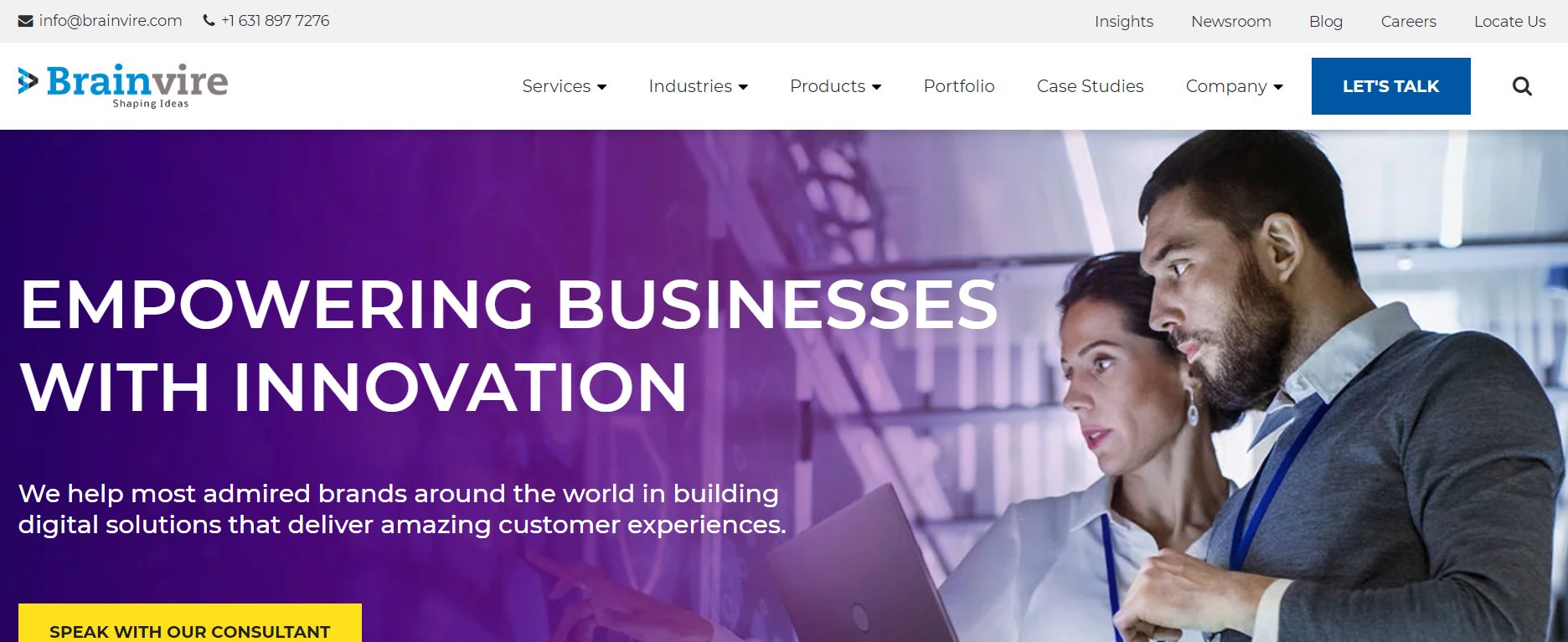 Brainvire describes itself as a digital transformation agency that empowers businesses with innovation. They help many companies build digital solutions that deliver outstanding customer experiences.
Alright, much of their work is more technological than marketing, with their list of services including eCommerce development (including Magento development), Microsoft development, Lamp technology, cloud services, mobile commerce and app development, enterprise services, and Node.js and MongoDB development. However, they fit into this list because they also offer various digital marketing services.
Brainvire can assist you with search engine optimization, paid advertising, social media marketing, SEO for eCommerce, and content marketing. For example, with SEO, Brainvire's Certified Digital Marketing specialists can help you boost traffic with vetted keywords that drive conversions at a higher rate than competitors' websites. You can enlist their  PPC services to put your brand at the top of search results. Their paid search specialists work on PPC bidding strategies to improve ranking and impression share.
---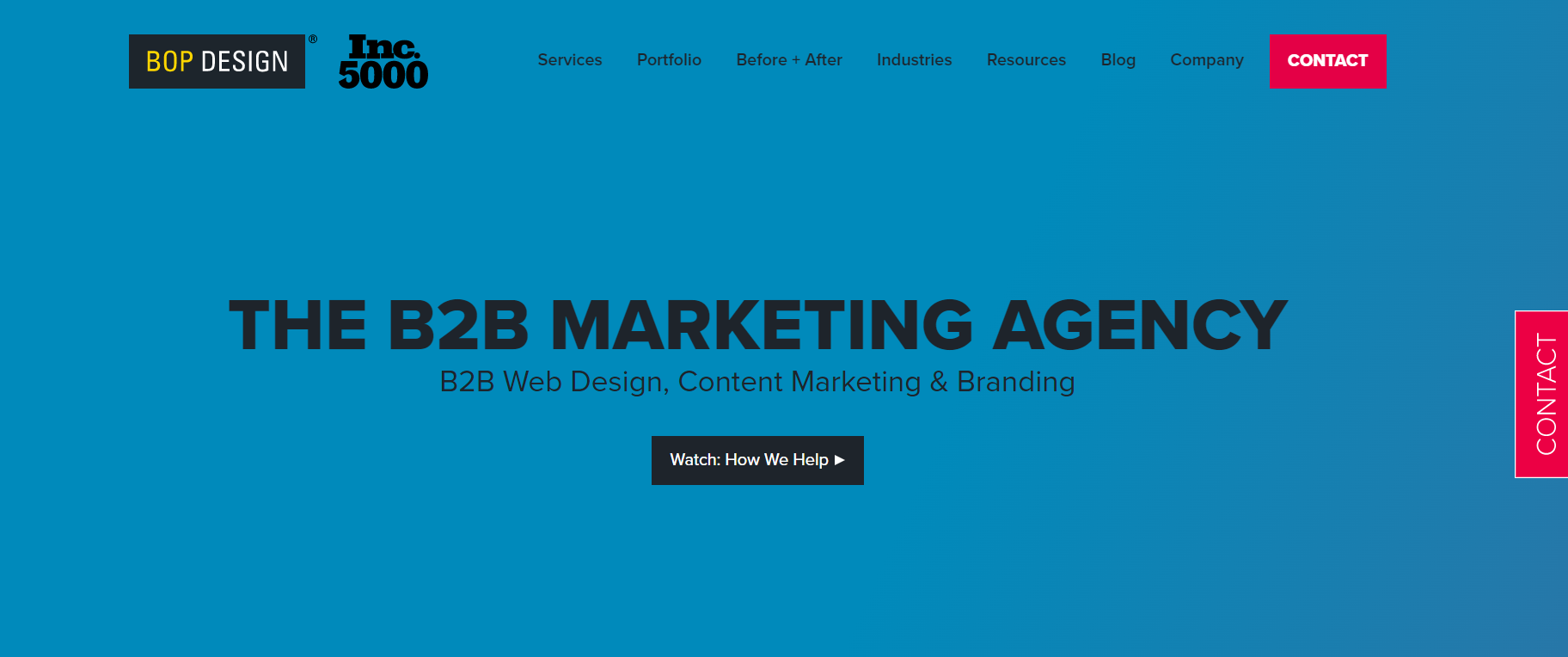 Bop Design is a specialist B2B marketing agency offering B2B web design, content marketing, and branding. They understand the B2B sales funnel and the tactics that generate and nurture ideal client leads. B2B client acquisition is different: longer sales cycle, multiple decision-makers, higher-priced product or service, targeting a niche market with very specific priorities and pain points. Bop Design works with you to implement an ongoing digital and B2B content marketing strategy to ensure your company is in front of the right decision-makers.
The agency mainly works alongside B2B companies in the following sectors: industrial, software, consulting, technology, biotech, healthcare, accounting, engineering, and finance.
---
https://influencermarketinghub.com/result-driven-online-marketing-agencies/