An image appearing to show the aftermath of a stressed out mom's attack on her "disrespectful" son's computer screen is being widely shared online.
In a post upvoted over 20,000 times on Reddit, the teen, posting as Walnutclout, who describes himself as a "high school sophomore," showed the damage done by his mother, who seemingly used a knife to destroy the screen.
According to Walnutclout: "Throwing it didn't work so she resorted to the knife."
He said his mom destroyed the screen as he had got into the habit of being "awake all night and asleep in the mornings" and had also been "increasingly disrespectful" around the house.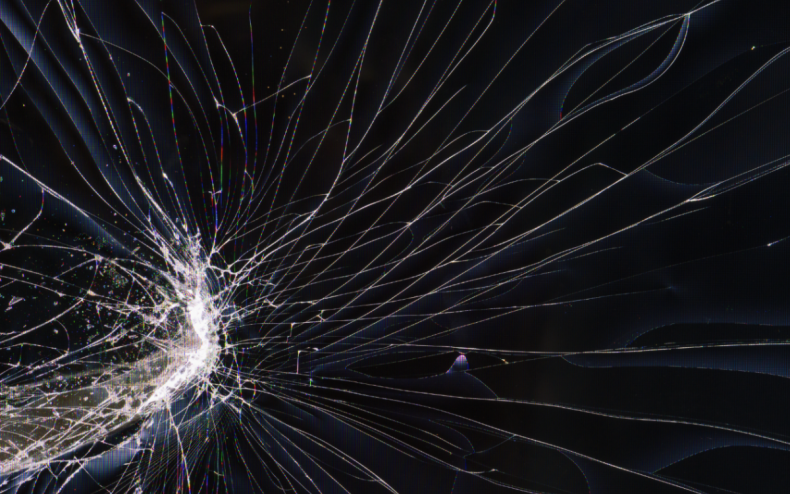 Excessive screen time is a point of concern for many parents with a 2022 study conducted by Jama Pediatrics finding that teens spend nearly eight hours on average in front of a screen every day.
This figure includes gaming, texting, social media scrolling, internet browsing, video chatting and streaming movies, TV shows and other video content.
Even so, in this instance, the mom's response to her offspring's nocturnal habits and resulting bad attitude had people seriously divided. LonelyGameBoi commented: "Destruction of property is never reasonable in familial matters."
Ungodlypain agreed, writing: "If she just took it away while he was grounded or something I'd agree. But permanently damaging it? Bit much."
Possibly_Famous saw things slightly differently, explaining: "I'm sure she had reasons however nuts."
Happydandylion, meanwhile, could see things from both sides.
"I'm sure your mom was frustrated, perhaps worried, angry," they said. "But it's also not OK to do what she did and I can imagine you must be super angry and hurt. I'm sorry she damaged your stuff. I hope you guys can work it out and forgive each other."
Vamadeus was of a similar mind, commenting: "I can completely understand their mom being upset, worried, or hurt if their child has been disrespectful and demonstrating other concerning behavior. However, with that said, responding by destroying their property is not okay at all and isn't going to help anyone and only make the problems worse."
Infinitezero8, however, wondered whether the damage may have already been done – in every sense of the word. "Kids at his age will only harbor hate and be distant due to this," they warned, ominously. "They may reconcile but the damage is done which means the core memory is there to stay."
Noobnoob9 struck a more sympathetic tone though, writing: "I'm a father, and parenting is so damn hard. I've made mistakes, not like this one, but it can be really hard to get everything right."
Ondulateion, meanwhile, offered some helpful advice, commenting: "Maybe you can agree to back off immediately for a few minutes/hours before talking again if one of you suggests it in a fight? It may not work the first time or every time but it's important to avoid escalation early."
Walnutclout later returned to the thread to thank everyone for their input and confirmed they had shown their mom some of the comments.
Newsweek has contacted Walnutclout for comment.
https://www.newsweek.com/mom-damage-son-computer-knife-reddit-punishment-screen-time-1728170