BRISTOL, TENN. — The Northeast State Community College Foundation has partnered with Sync Space Entrepreneur Center on an eight-week program to help entrepreneurs and small businesses build a digital marketing strategy and learn creative design skills.
The program will be led by community experts and constructed to provide modern digital marketing building blocks. Upon course completion, participants will know available creative software and understand how to build strategies for marketing their business online.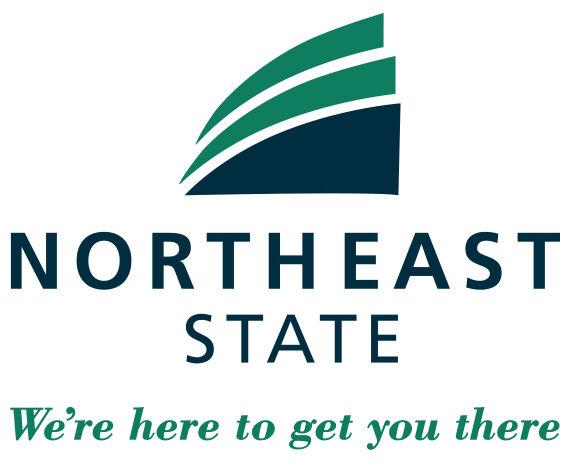 "Northeast State is proud to sponsor a digital marketing training program for the community and small businesses," said Megan Almaroad, Northeast State's advancement operations director. "Northeast State is committed to educating students and the community in the latest technology and marketing strategies."
In the course, participants will learn aspects of digital marketing from branding, visual design and digital storytelling. In addition, the program will include hands-on digital software classes spanning multiple platforms and media, including Adobe, Canva and PowerPoint.
The course is designed for beginners, where each week will build upon the previous classes to help the participants develop a template for visually communicating their business.
"Marketing and visual storytelling are incredibly important skills for small businesses and entrepreneurs," said Heath Guinn, president of Sync Space. "We have incredibly skilled storytellers in our region that are partnering on this program to help our small businesses compete in the digital economy."
Hosted in partnership with Believe in Bristol and Bristol, Tennessee, this course will begin in the early fall of 2022. The program is provided free of charge to all participants courtesy of a grant sponsored by Northeast State and AT&T.
It is open to entrepreneurs and small business owners regardless of their status as a student at Northeast State. Among the program leads are Dr. Stephen Marshall, chief marketing officer of the ETSU Research Corporation; Cher Cornett, chairman of Create Appalachia; and Heath Guinn, president of Sync Space Entrepreneur Center. To learn more, go online to https://www.syncspace.org/marketingbootcamp.
Northeast State is an open-access, public, comprehensive community college that advances lifelong learning and strengthens the community's economic and social/cultural aspects. The college provides innovative, high‐quality, and relevant associate, certificate, and career‐focused educational programs and services to facilitate teaching, learning, service, and student success. Programming and comprehensive support services are offered through various delivery systems and at multiple campuses throughout its primary service area of Carter, Johnson, Sullivan, Unicoi, and Washington counties.
Sync Space Entrepreneur Center is a 501©3 and the Launch Tennessee partner for Northeast Tennessee. Sync Space programming aligns startups with key partners and industries that offer mentorship, opportunities for investment, and pilot program opportunities. Sync Space programs range from early idea validation and workshops to accelerator programs uniquely focused on supporting local and recruited startups considering northeast Tennessee as a place to grow or expand their business. To learn more about Sync Space Entrepreneur Center, go online to https://syncspace.org.
Believe in Bristol's mission is to foster the vibrant, collaborative nature of both Bristol, Tennessee, and Bristol, Virginia, by building a community of culture, lifestyle, heritage, music and economy. Believe in Bristol strives to strengthen the heart and soul of the historic downtown and facilitate its future growth by implementing the Main Street Four Point Approach, focusing on organization, design, promotion and economic restructuring.
https://www.timesnews.net/news/business/digital-marketing-boot-camp-coming-to-northeast-state-this-fall/article_8b2f2100-ecd0-11ec-a3b2-fbaaa7181313.html